Saturday, December 10 2016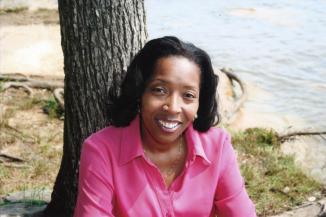 Based on first-hand experiences and observations during health coaching sessions with clients I have observed that Spiritual Wellness is an internalized individualistic stance based in your values and beliefs. These values and beliefs become the core of a person, whether learned at home, church or other religious settings. Values can be retained consciously and subconsciously having positive or negative impact on the purpose of one's life. Karynthia Phillips
How you persevere is a reflection of the status of the health of your spirit. How often do you check the status of your spirit's wellness? How often do you ensure appropriate development of your spirit? Are you exposed to positive influences for spiritual maturity? The health of the spirit is based upon one's spiritual core values in relationship with God, with self, and with others.
Self-care of the spirit provides the mind and body refreshing fortitude throughout the day by reflecting on scriptures and similar positive affirmations that become embedded over time. The spirit is like a repository for the mind, providing meditation, reflection and reminders to sustain and often guide you on your journey. During the daily self-care of your spirit embrace what is wholesome and let go of what is detrimental. Hopefully, you gravitate towards things that are positive and helpful for your spirit.
The practice of self-care of the spirit also empowers the mind to engage the performance of the body. Think about it; have you ever desired to lose weight, change careers, or make a major decision? You probably were demobilized until you reached deep inside of your spirit, and identified a hidden word or phrase that reversed your attitude of doubt and unrest, stimulating strength to activate your faith. This change of focus enlivens your mind to strategize ways in which you can be physically strengthened to take positive action.
There are many voices on the topic of spiritual wellness; however, I am approaching this from a biblical perspective to affirm that a healthy spirit requires daily maintenance to ensure stamina for the journey of life. Spiritual wellness is foundational to one becoming mindful of their entire body. Remember our body is the temple of the living God (I Cor. 6:19), which includes mind,spirit and body.
Jesus himself took time to steal away to be spiritually refreshed to continue his work on behalf of God and humanity (Mark1:35).
Look with me at a story of change. A client of mine desired to lose weight, and she spent massive amounts of money on different diets and procedures, yet found herself back to point A: obese and unhappy. During our first consultation I listened and wrote down what she said; I then showed her a list of 20 negative statements she had made. Long story short, we started lifestyle modifications with assessing the health of her spirit, then journaling to document and rid toxins of the spirit. This was followed by regeneration of spirit with scriptures and positive affirmation, renewal of the mind, and changes to food and exercise options.
She lost weight and maintains what is optimal for her, with a sense of happiness; more importantly, she realizes that the challenge was centered on what she was feeding her spirit. She understands now the importance of balanced living. The source of achieving any positive goal begins with a healthy spirit, which affects one's perspective like a magnet that unifies spirit, mind and body.
"Self-care is not by CHANCE it is a CHOICE."
– Karynthia Phillips
Strength for the journey is not purchased. It requires identifying the importance of self-care of your spirit as a part of your daily routine. It requires you to slow down and giving time to yourself. Understanding the connection between spirit, mind and body will open new dimensions of hope and renewal in your life.
The first step is learning to love yourself as you love others, realizing that healthy self-care is not selfish.
Karynthia Phillips is an ordained minister, health coach and family practitioner
________________________________
You can request a checklist and affirmation brochure from Karynthia@Trinitywholenessministries.com. *Watch for Part Two of this blog, which will contain suggestions on how to embrace self-care as women of influence.